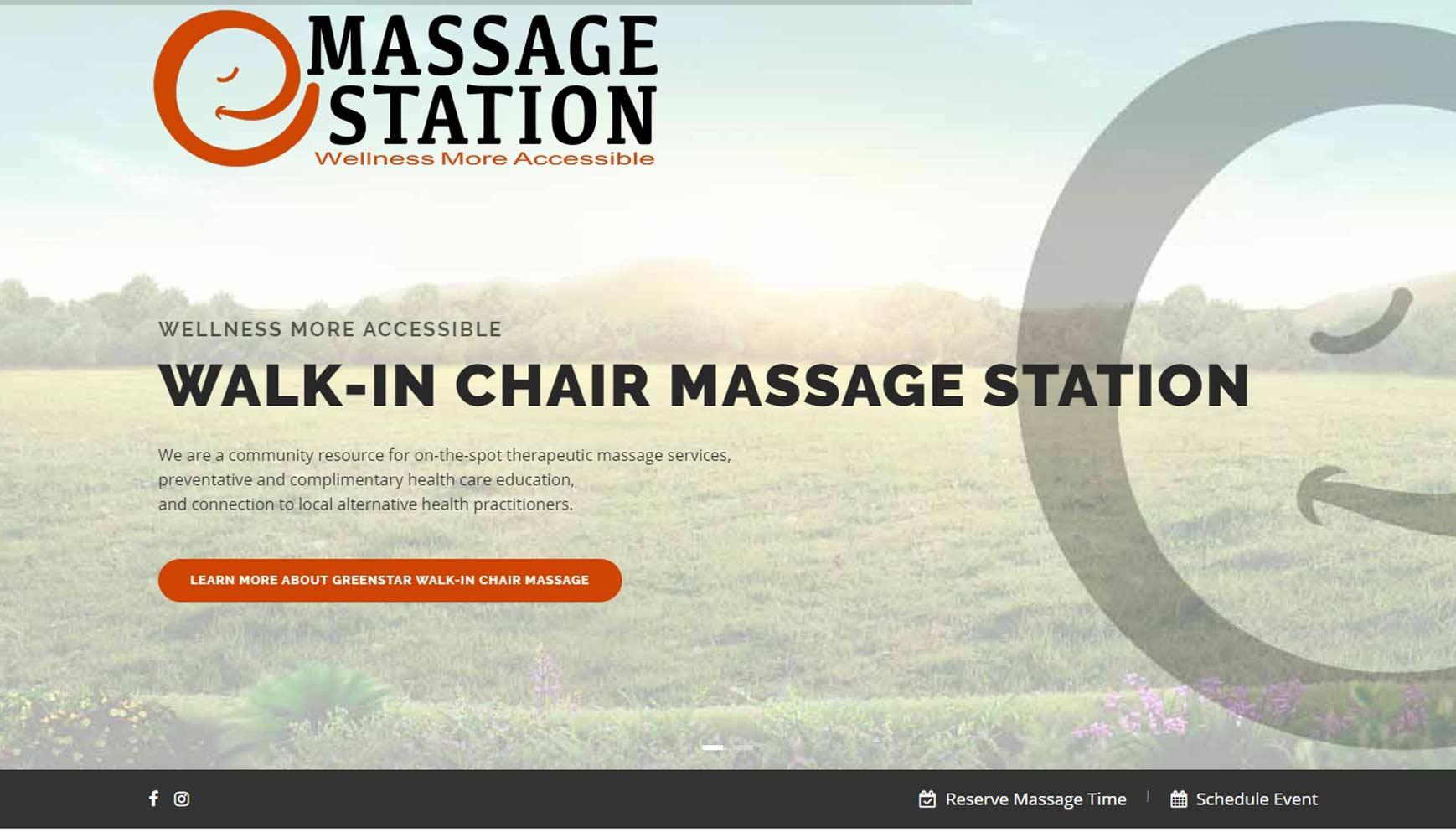 We developed a new responsive Drupal based web site for Ithaca Massage Station that helps enable a much wider accessibility to clients seeking to book massages on any device. 
Our core focus for this site was ensuing quick and easy dissemination of available times for massage appointments as well as fast and easy scheduling requests.
We learned a lot from this project about the Message industry and the alternative options available on the market. To be honest, we found them to be quite expensive and not as well suited for the mobile first world of 2020. 
Ithaca Massage Station has several locations they needed to showcase and schedule, as well as needing the ability to quickly and easily add more since they are growing and have new locations. We were able to utilize the power of Dupal as a CMS (content management system) to make adding new locations as easily as possible. This enables them to be able to maintain their web site independently and scale and flex as quickly as possible and as easily as possible when the need arises. 
We were able to develop the web site in a manner that the monthly costs for hosting the web site were slashed to substantially lower rates while achieving more success with client interaction and use. The difference was so much that the difference in price has now paid off what they paid us to develop the new site. 
We specialize on making web sites not only accessible to users, but accessible and cost effective to small business. We develop unique solutions that run on virtualized custom built hosting environments using industry standard software solutions that cut out the middle man that charges more for hosting. We do this because we know how important every dollar is to small business, being one ourselves. 
Our proven success record with these methods of lower cost shows not only do we develop cutting edge impressive web site, we do so in a manner that saves our clients money in the long run.