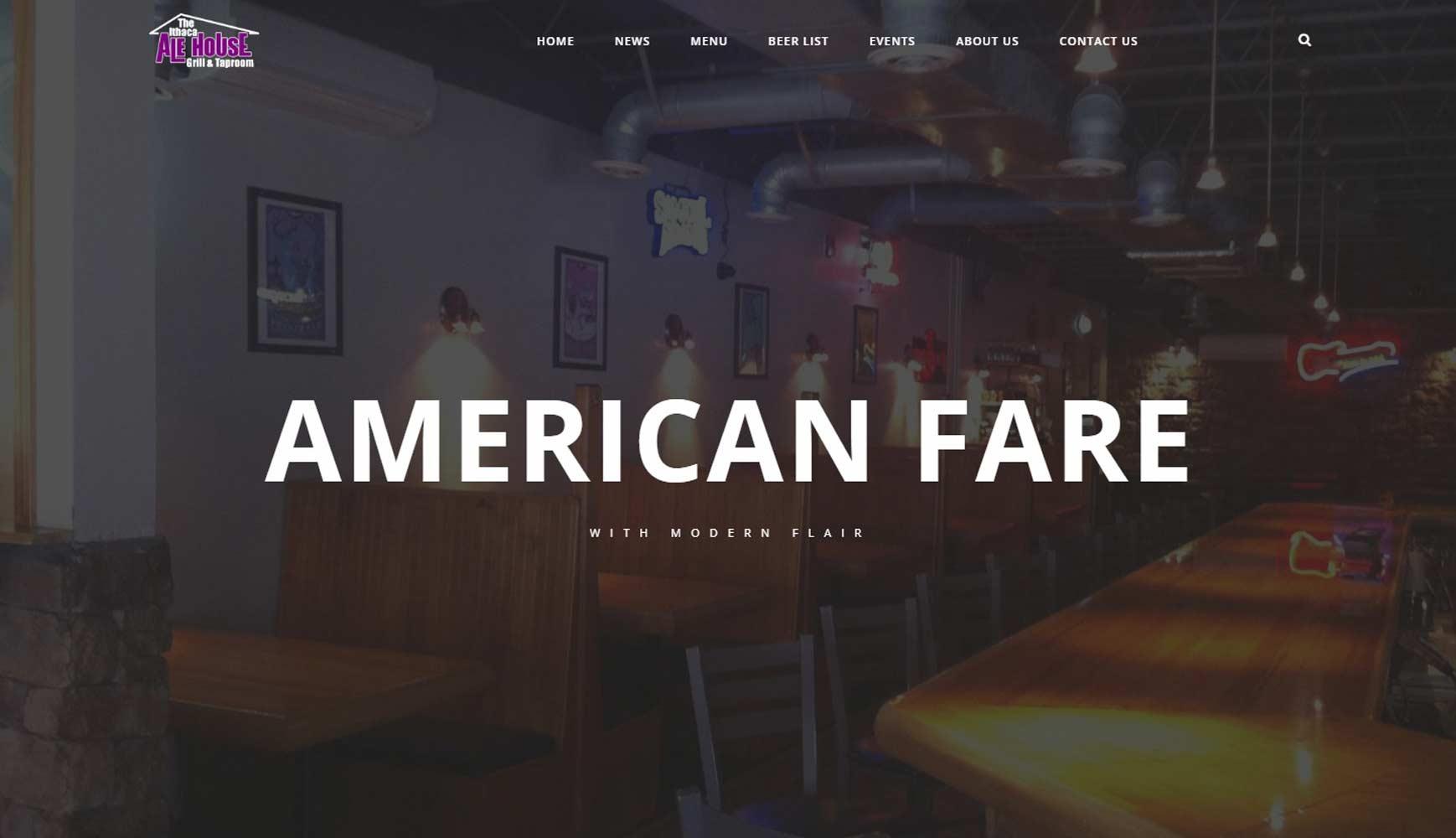 Catching up on our client success stories, today we feature the web site we developed for The Ithaca Ale House which has been serving their business needs for some time now. 
We developed the web site for The Ithaca Ale house to be extremely easy to maintain and highlight their ongoing rotating specials and "burger of the week". Additionally, keeping on the core focus of ease of maintenance, all of the menu is easily directly editable as you are logged in and viewing it, allowing for quick edits on the fly by non-tech savvy users. To achieve this, we developed this site using the power of responsive web design with Drupal as the content management system. 
We took care to develop this web site in such a manner that the specials and burger of the week get predominately displayed on the main page of the site, and automatically expire week by week, predominately there is never misinformation about a special that has expired if a new one has not yet been added. These features were critically important in the reality of the world of a business restaurant and greatly appreciated by our end clients, resolving a problem that grew to be large with their previous web site solution.
We were also able to develop a much more cost effective hosting solution for The Ithaca Ale House, dramatically lowering the monthly costs to host the web site while providing an even faster and better hosting service that enables automated near instantaneous disaster recovery in case of any unforeseen issues in the future.
Take some time and give The Ithaca Ale House online a look and maybe stop down for one of their delicious drafts or the burger of the week. Like the web site, you will not be disappointed.