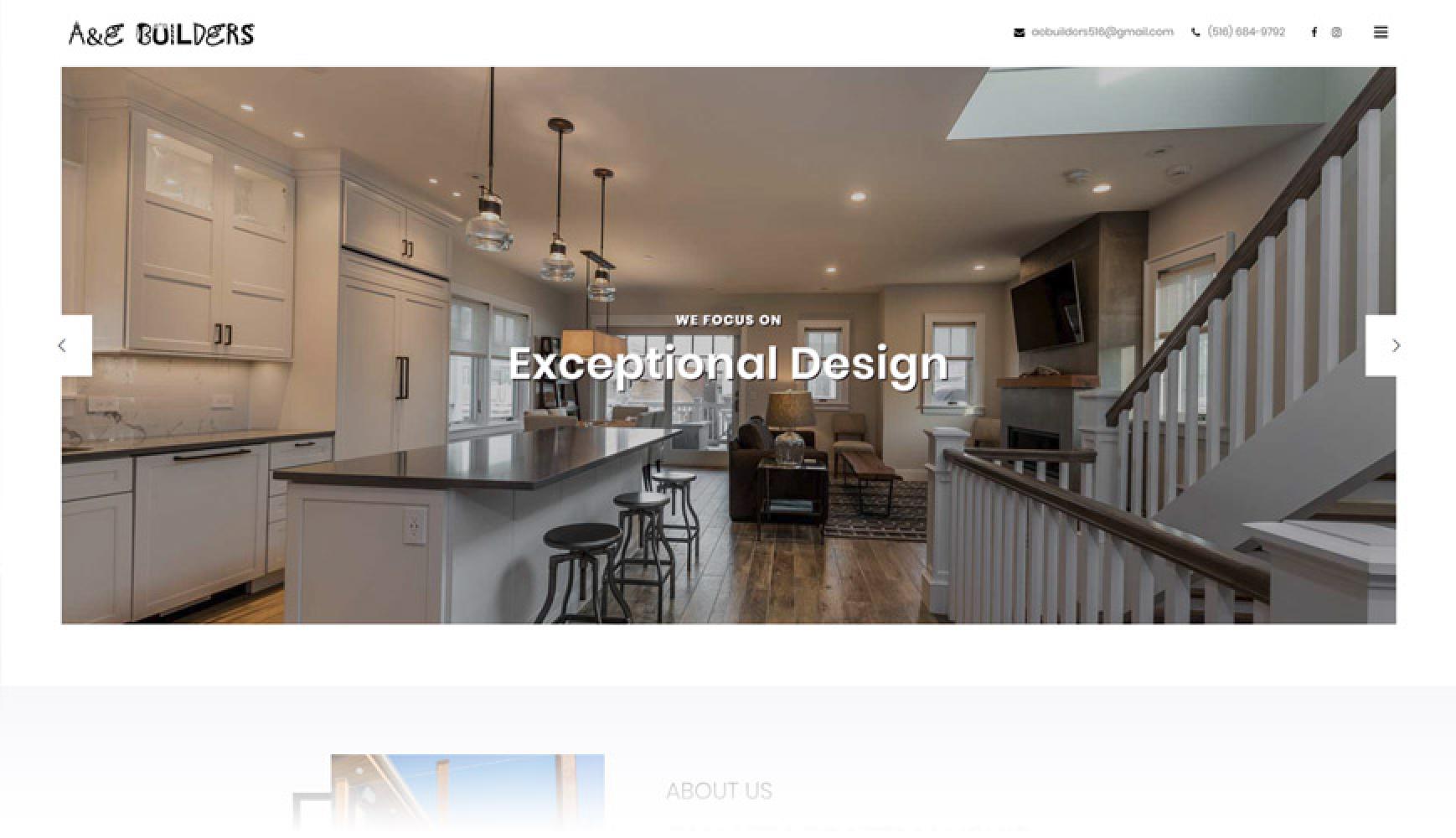 We have launched a new web site for A&E Builders which showcases the amazing work they've done across all devices simply and elegantly.
Our goal with this web site was to keep things as simple as possible while bringing the visitor's complete attention to the amazing work examples provided to us by A&E Builders. We also made sure to highlight the wide spectrum of services they provide while showcasing the results of their previous work which speaks for itself.
The site was designed to fully responsive to look great on all devices and viewing sizes and is setup as a lead capture static informative site, which enables us to utilize GitHub for free monthly hosting.
Be sure to visit aandebuilders.com to see the new site live in action.