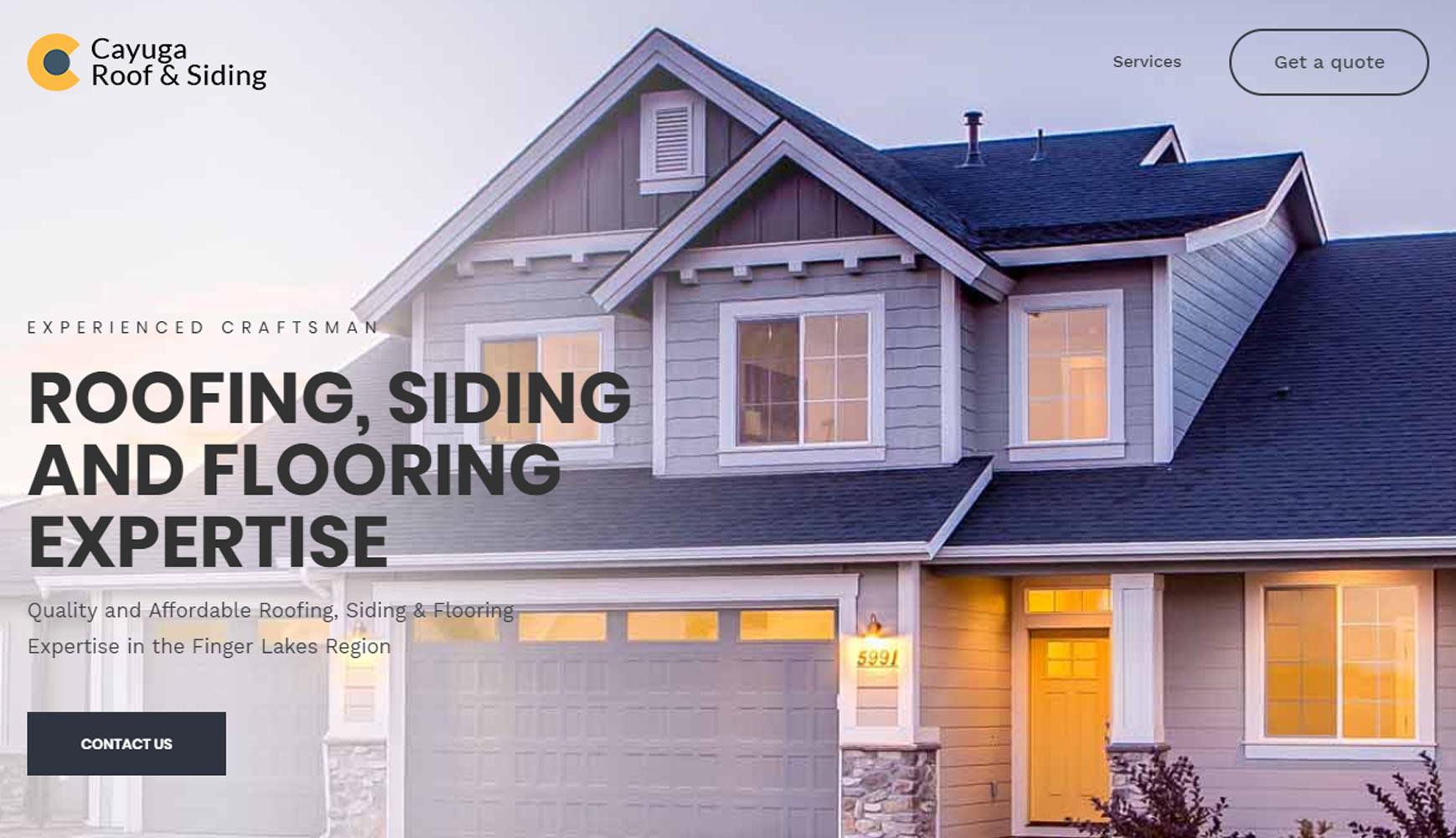 We have another recent web site launch we are able to highlight and showcase on our web site with the recent launch of Cayuga Roofing and Siding's new web site.
This fully responsive HTML5 & Bootstrap 4.x based web site was designed to be a static informative site to help bring a professional online image to Cayuga Roofing and Siding while keeping upkeep and hosting costs at a minimum. It looks great on all devices and provides Cayuga Roof and Siding with a solid home base online to showcase their business. 
We selected Github as the hosting solution for this web site, as it provides a great platform for static web sites for no monthly cost, dramatically reducing the maintanance and hosting budget of the web site once completed. 
If you are interested in a great looking web site for your business that looks good and captializes on cost savings, we are industry leaders in assisting small business in keeping costs low without sacrificing quality. Contact us today to talk shop.