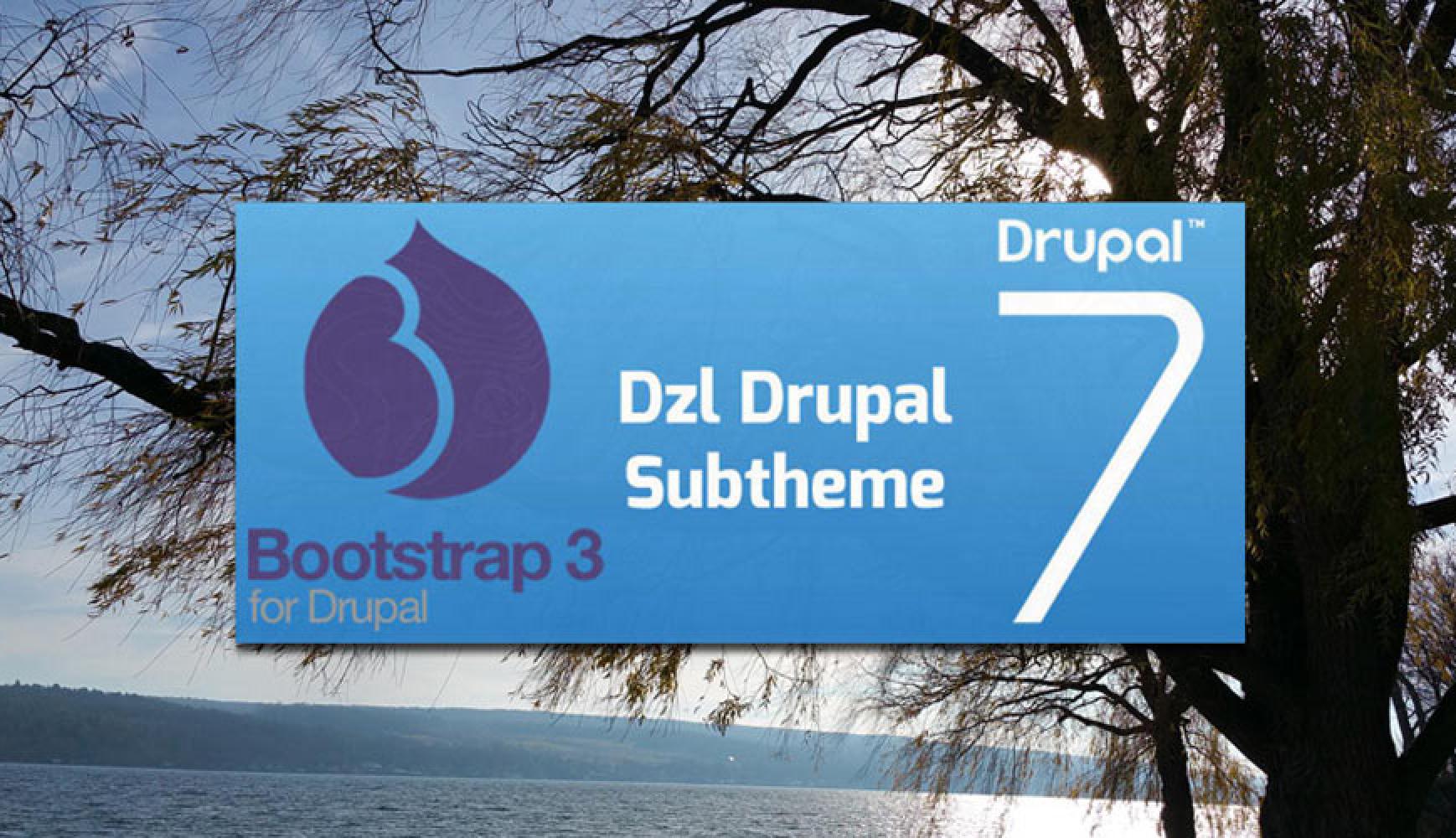 It's been a minute since we had the time to update our free "Dzl" Drupal 7 Twitter Bootstrap Theme.
Below is a listing of the new tweaks we have made to the base subtheme to help support for flexible layouts with spacing adjustments to the top navigation, which now supports all selection options under the appearence settings (admin/appearance/settings/dzl -> components -> navbar) without any style overlap or extra spacing.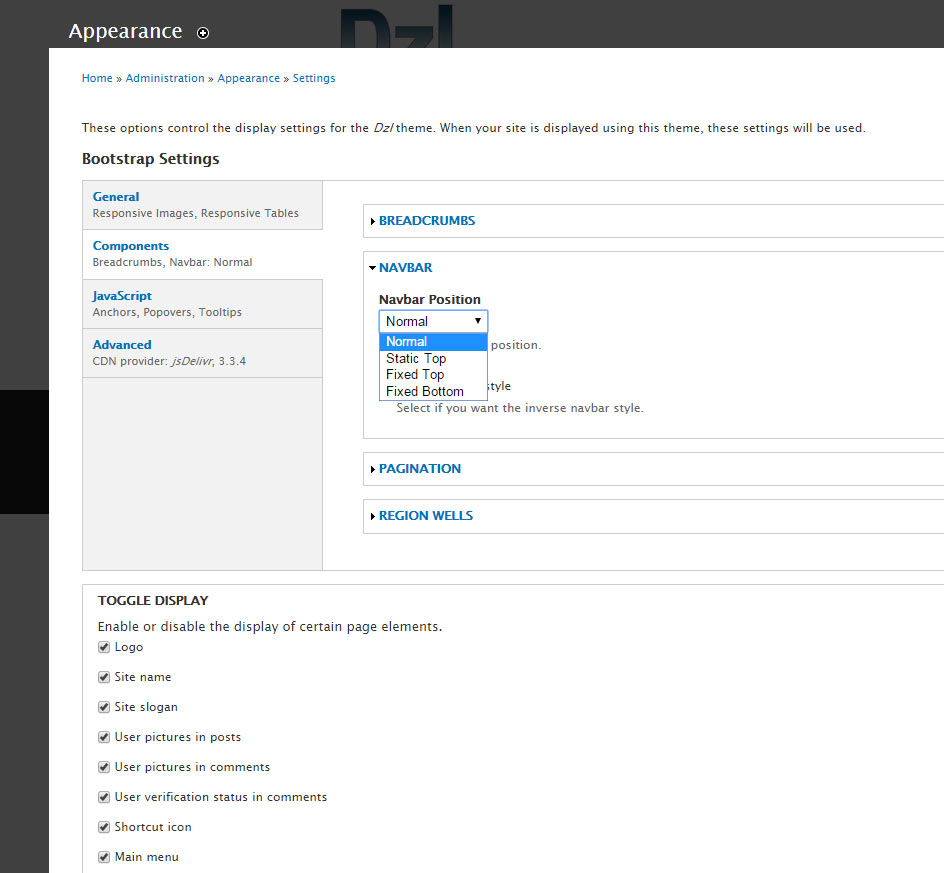 We have also updated the support for the built in animation.css animations.
Update - New Year - New Fixes for Additional Support
Added navigation bar CSS / LESS adjustments - placing navbar "fixed top" now pushes down logo & top region properly without overlap
Added override.css file for bootstrap overrides
Added IE9 graceful downgrade for Animate.css
Disabled animate.css for smaller resolutions