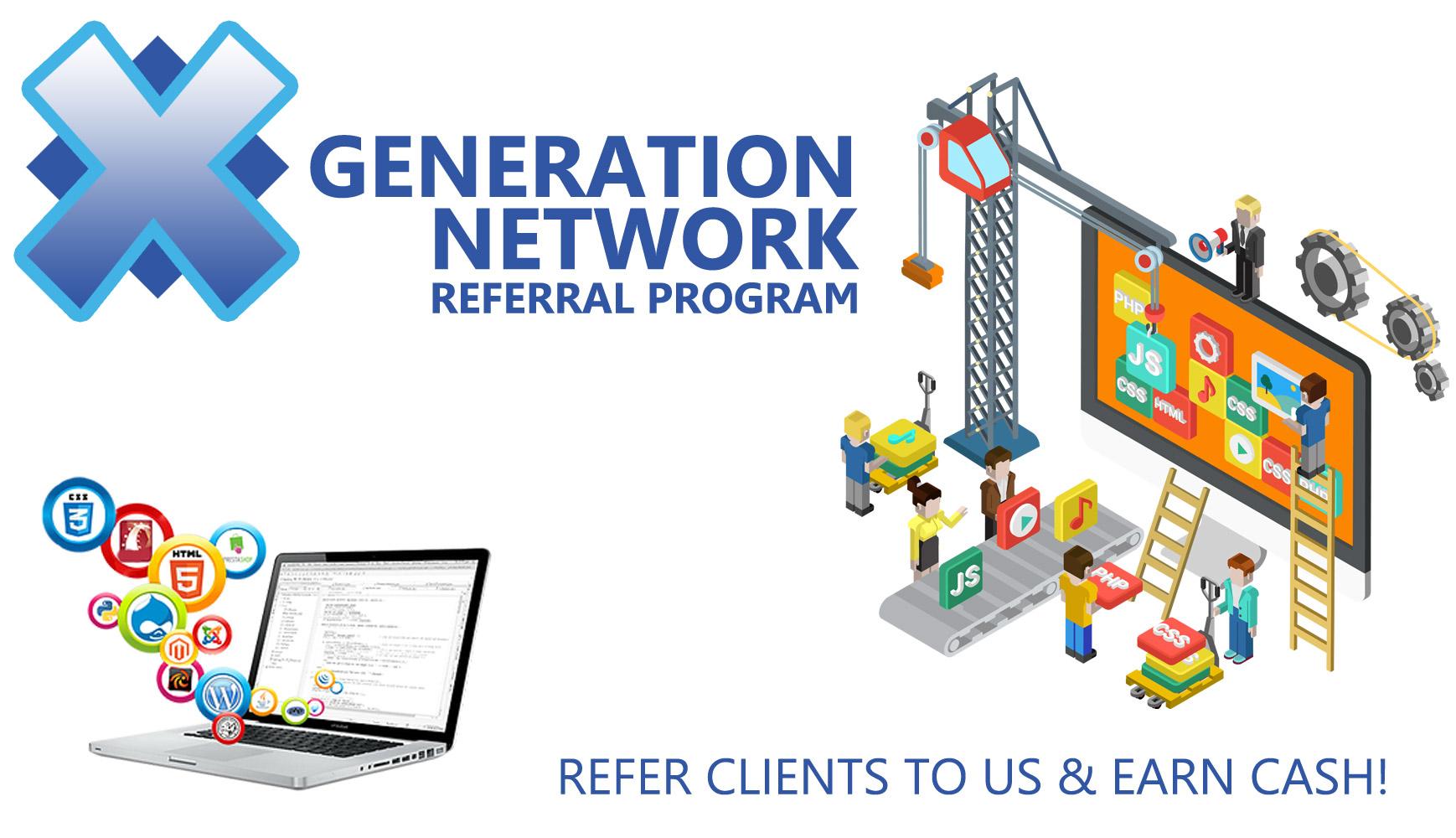 It's been quite a successful year for us here at XGeneration Network, producing more web sites in a calendar year then we ever have before in our long history. We are now looking to fill up our queue for projects for the next year.
What does not mean to me you ask? We need your help and are willing to compensate you!
Do you know someone who can use a new web site or complete online presence revamp? Refer a client to XGeneration Network and be paid $100 upon successful competition of the web site contract!
We are proven experts with demonstrative results but we don't always know who needs our help next. We have found that our clients and friends are the best sounding board to locate the next valuable client that needs our assistance. 
XGeneration Network specializes in keeping costs low while providing an exceptional product and fast turn around.
One of our main areas of specialty is helping innovate web site solutions that no only captivate your audience and provide exceptional search engine optimization, we strive to keep the cost of maintaining a web site to a minimum and have innovated several small business web sites that are free per month for ongoing costs or under $10 a month with complete virtualization support. Our innovative virtualized hosting approach enables quick recovery options with automated back-ups & fast and incredibly scalable infrastructure in case business grows fast.
We also focus on making our web solutions as easy as possible to maintain, allowing non-technical administrative staff the ability to easily grow and maintain their online presence far past project completion quickly and easily. We have many clients who will gladly attest to this for us, it's really one of our more focal points in managing a web project for a clients we have seen many other web agencies fumble on first hand in our careers. If a web site is too hard to maintain, it's worthless to the end client and we know it!
Help us help someone you know improve their online business and earn a bit of extra income while you are at it. We are also incredibly quick with project turn around, which means we will be able to pay out the referrals bonus quicker then most!